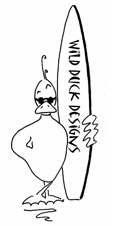 Welcome to wild duck designs on the web.


wild duck designs
produces cards and prints inspired by the people, land and seascapes of Cornwall.
All of our cards and prints are currently designed by
Jane Ducker
, an artist living and working on the Lands End peninsula. Within the range you will find sunsets, seascapes as well as line drawings inspired by people on holiday in Cornwall … as well as the extremes of our Cornish weather.
Jane has also recently been researching the work of previous generations of print makers in Cornwall, particularly what they saw when they were drawing the places and people around Lands End and Penzance. This has led to the addition of the 'Cornwall Rediscovered' collection to the Wild Duck Design range of cards and prints.
We hope you enjoy your visit to our site and will return again soon. If you'd like to stay in touch please let us know your email below so that we can send you our occasional email.
Jane and Paul